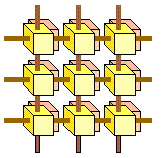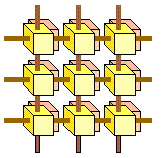 Critical Networking Laboratory
Professor Douglas M. Blough, Director
---


Research in the Critical Networking Laboratory focuses on the design and evaluation of advanced networks and systems that leverage the latest physical-layer networking advances and target critical applications that require the highest levels of security and availability. Projects are carried out in two main areas:
next-generation wireless networks
dependable and secure distributed systems
More information about the research in these areas can be found by following the "Projects" link below.

Projects | People | Publications



---
I am looking for a motivated Ph.D. student to add to our group in the area of wireless networks. Requirements are an "A" in an undergraduate or graduate computer networks course and demonstrated experience with a large C++ programming project. GRA support is possible for an exceptionally qualified candidate. If interested, please contact the project P.I. at doug.blough@ece.gatech.edu .

Go to Doug Blough's Home Page